The team pushes mediation at the forefront as a worthwhile and valuable alternative to the traditional method of having disputes settled in court. An agreement that is reached through mediation is namely the result of the cooperation and dialogue between the disputants. In this way, there are more opportunities for the promotion of everyone's interests, for an effective arrangement, and even possibly for the continuity of a positive relationship.
Because of Monard Law's dual experience, the team can honestly advise and assist clients in choosing a dispute resolution method. Would a lawsuit in court satisfy intentions? Or can an agreement be reached through dialogue? At Monard Law, we think along with you.
Geert Hayen and Charlotte De Muynck talk more about mediation as an alternative way to resolving disputes and about its features and advantages.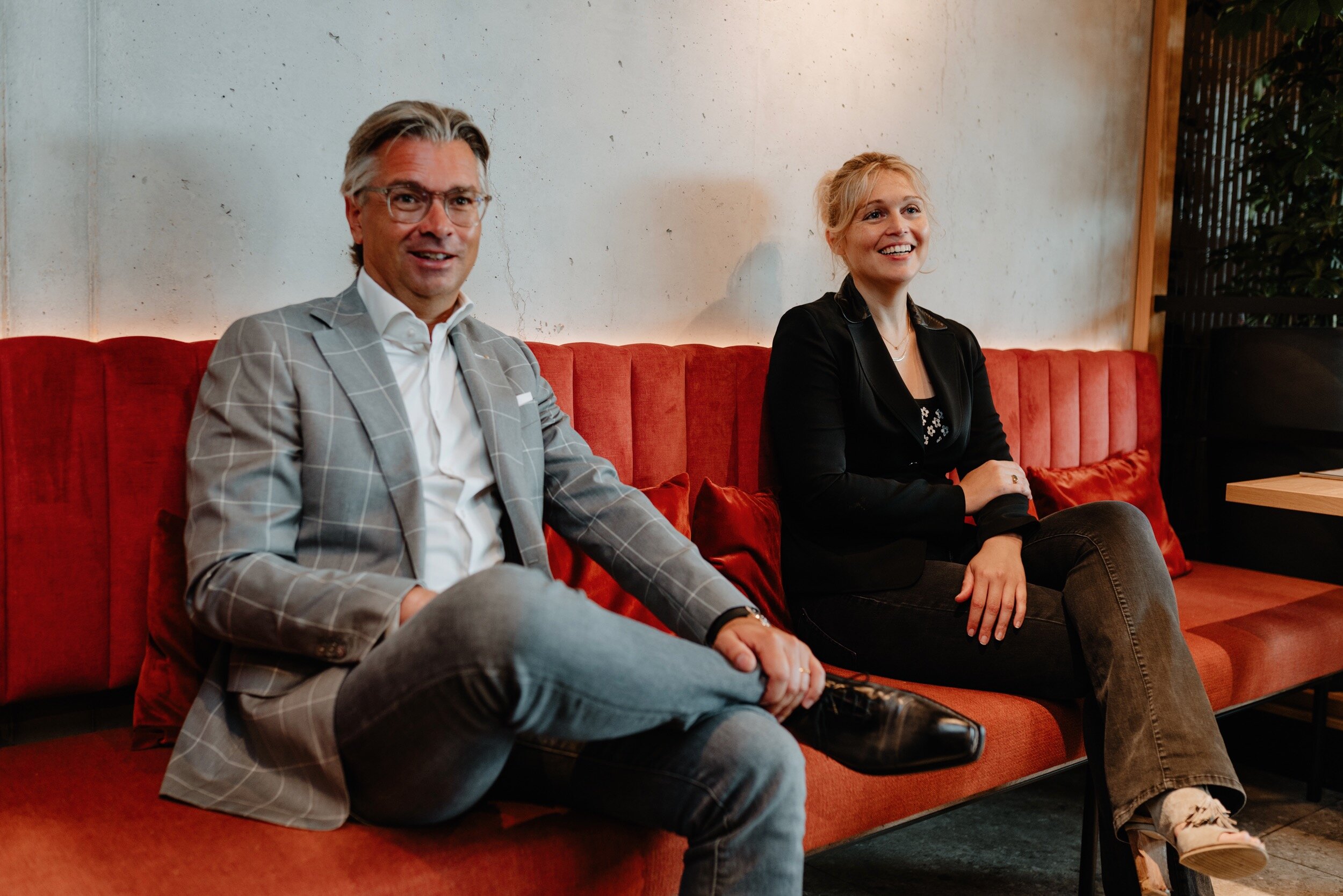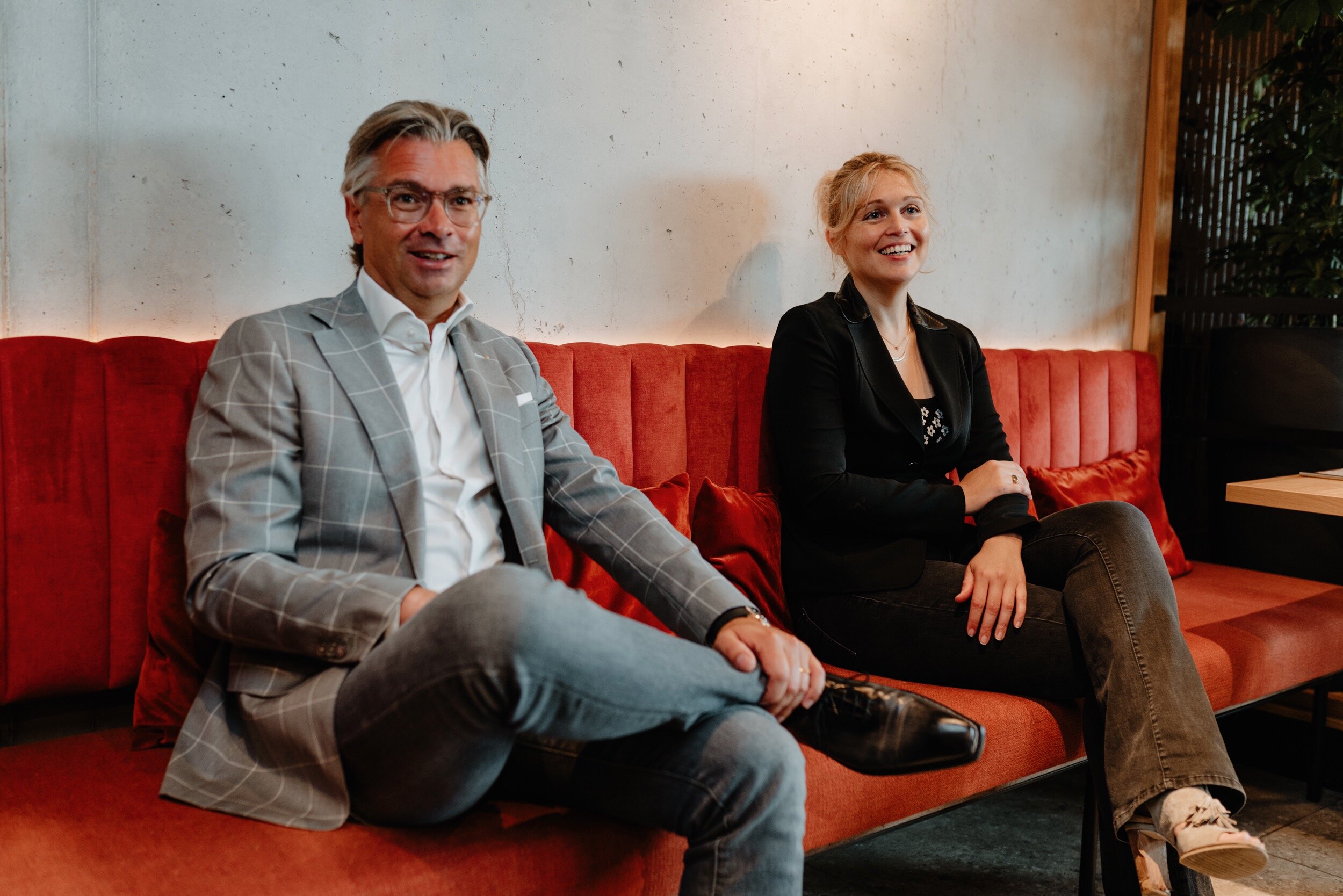 Hello, Geert and Charlotte. You both lead the team and the vision regarding mediation. Can you first tell us briefly about yourselves?
Charlotte: "I've been practicing as a lawyer for 13 years, 9 of which as an accredited mediator, and 5 as arbitrator. Ever since the beginning of my career, I have always believed in the power of alternative dispute resolution (ADR) and mediation, as they are very appropriate methods for getting parties to connect with each other again. As a mediator, I focus mainly on commercial matters. Besides that, I also train accredited mediators by teaching them mediation and negotiations."
Geert: "I've been around a lot longer (laugh). I provided legal guidance to companies for 27 years. In the last 13 years, I've been a partner at Monard Law. And since 2013, besides being a lawyer, I'm also an accredited mediator, just like Charlotte is, but I focus more on commercial conflicts and corporate disputes."
Mediation is one of the ways through which disputes can be settled. Specifically, what is a dispute actually?
Geert: "A dispute is a disagreement that arises because of contradicting interests. Our first piece of advice is always to settle it amicably; in other words, to discuss it with each other reciprocally. If that does not succeed because of, for example, major financial interests or emotional factors, then taking the dispute to court is the most traditional way. In the past years, mediation has offered a valuable alternative to this."
"Sometimes, apologies are good enough." – Geert
Charlotte: "With our background as a lawyer and mediator, we know both sides of the story: the world of traditional lawsuits as well as that of mediation. We often see that clients have certain expectations that a court will not necessarily be able to meet, or—in the worst-case scenario—that end up becoming worse. In such circumstance, an official agreement that is reached through dialogue could be more advantageous. We set out in the different scenarios together with our clients, and we determine which approach is the best one."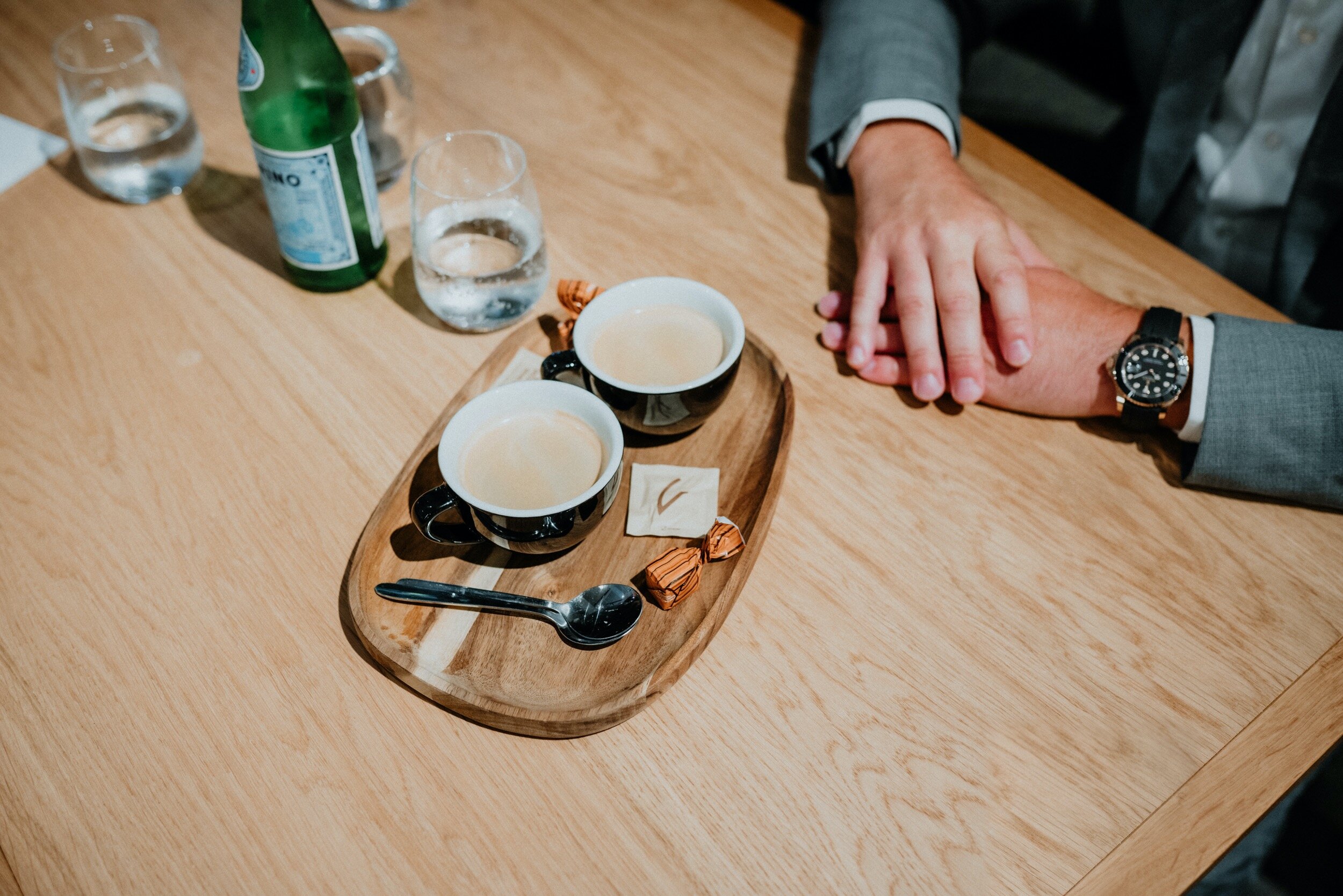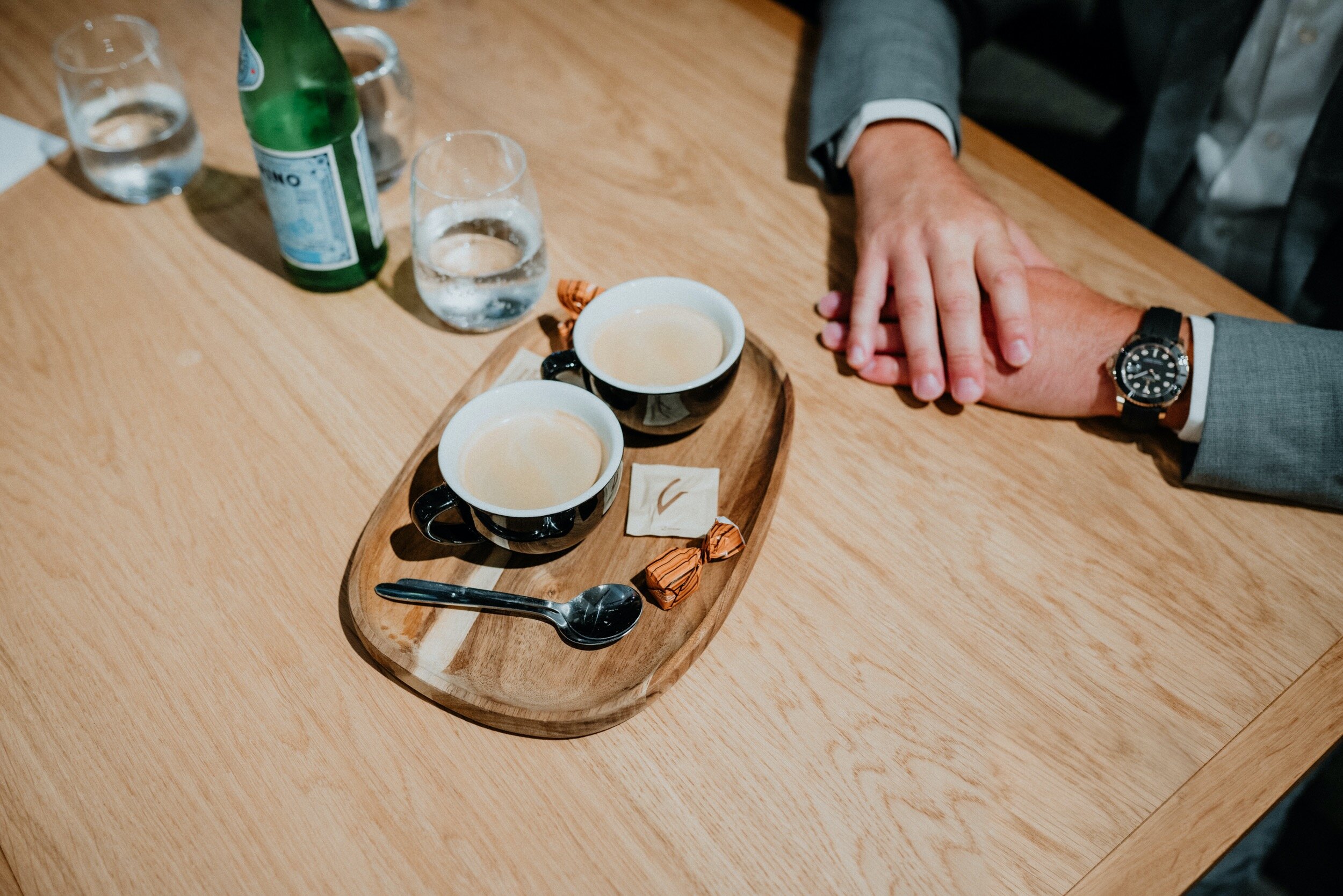 Since the new mediation law of 2018 came into force, we notice an increase in the number of settlements that have been reached through mediation. What does this dispute resolution method entail, and where does that success actually come from?
Charlotte: "Mediation is a method for resolving disputes. It lets the parties talk to each other while being supervised by a neutral, independent, and impartial third party, namely the mediator, and possibly with the support from their lawyers. Having a mediator present ensures that there is professional guidance throughout the negotiations, which allows for a structured way of working. Mediation is not new, but because of legislative reform, mediation has certainly been encouraged."
Geert: "Being mediation-minded gives you a certain reputation also. It implies that you, as a law firm, provide clients with a service that is pragmatic and solution-driven. At Monard Law, we are a complete team that is committed to mediation. And thanks to our background in litigation, we can advise clients thoroughly and let them understand the different possible outcomes. Sometimes it is better to 'put water in your wine' and to limit potential harm or loss."
"You take the resolution in your own hands." – Charlotte
What is the advantage for parties who choose mediation?
Geert: "The most important advantage is that parties take the resolution in their own hands. By talking about the situation, identifying the interests at stake, and outlining expectations, both parties can find a resolution that they both agree with. A lawsuit ends up as a 'win or lose' situation, whereas, in an ideal mediation scenario, you can reconcile."
Charlotte: "That's right! The second advantage is its confidential nature: mediation, by definition, is conducted behind closed doors. If litigation in court is still pursued afterwards, the parties during the proceedings may not refer to the events that had taken place or arrangements that had been agreed upon in the mediation process. The confidential nature enables parties to communicate openly during the mediation meetings."
"In an ideal scenario, you can still reconcile after having reached an agreement with each other." – Geert
"A third advantage is its flexibility. The parties and the mediator determine the pace of the process as well as the modalities. If an in-person meeting is still impossible, for example, then the process can take place via video-conferencing."
Geert: "Mediation is always about the dispute in its entirety, whereas in a lawsuit, you are dependent on the specific jurisdiction of the court."
But a resolution obtained through the court is enforceable. What if one of the parties does not adhere to a mediated agreement? 
Charlotte: "A mediated agreement that is signed by an accredited mediator can be ratified by the court if one or all of the parties seek this. Once it's ratified, it has the same effect as a court order."
What kinds of reactions do you notice from your clients? 
Geert: "Of all the mediation cases I've handled, 80% has had a positive outcome, and in 70% of the cases, the parties were even satisfied. Sometimes, apologies are good enough."
Charlotte: "Definitely. With mediation, you have a greater chance in reaching a sustainable solution whereby the relationship is preserved. But mediation as an alternative to judicial proceedings is still not well known among people. That's why it is up to us promote this resolution method more."
The main advantages in a nutshell:
You are actively involved in the outcome of the dispute.
The meetings are strictly confidential between all those present.
The process is very accessible and flexible.
After ratification, the ultimate agreement has enforceable effect.
The multidisciplinary Monard Law team
Because of Monard Law's unique composition, they can seek specific, skilled specialists for each project.
And thanks to the practice group's experience and seniority, the team of accredited mediators at Monard Law can act as impartial accredited mediator or confidential counsel to a party. In every method or process, the client's interests are the core so that the most rewarding path to achieving the outcome is chosen.
Our team consists of multilingual lawyers with experience in mediation matters and accredited mediators: Charlotte De Muynck, Geert Hayen, Maxime Monard, Damian Brodzinski, Kristof Zadora, Charles Claeys, Nicole Segers, Gregory Grouwels, Erik Monard, Natalie Ulburghs, and Sébastien Verva.